A major factor in curb side appeal is the appearance of your roof. You can restore your roof to its original colour, or replace your roof for a more modern look, with various colour options and styles. 
Regularly maintaining your roof can save you money and reduce the risk of ceiling damage and dampness in your home. Our comprehensive Roof Maintenance Programs are tailored to each individual home.
Whether you require maintenance, restoration for your old roof or a complete roof replacement, our experienced team will offer knowledgeable advice and options to help you make the best decision. 
Roof Treatments
Roof treatment/ cleaning is the process of removing moss, mould and lichen.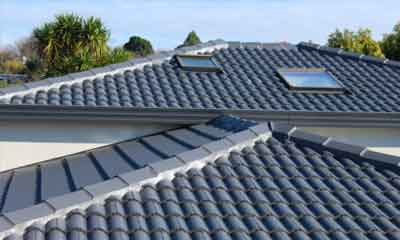 Roof Coating
Clean, Repair & Resurface your roof back to it's original state. Whether it's a Concrete Tile, Metal Tile or COLORSTEEL® roof – we've got you covered!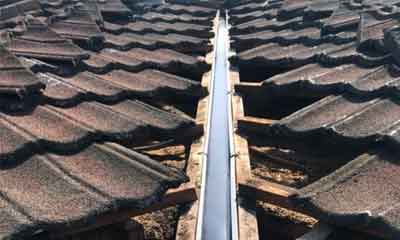 Roof Repair
Our experienced roof technicians can repair or replace any roof type. Contact us today to discuss your options.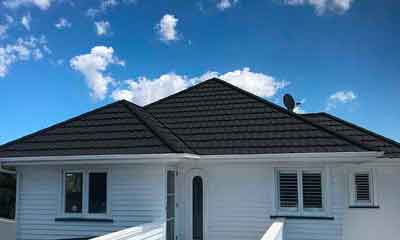 Roof Replacement
If you have exhausted your repair and maintenance options, replacing your roof could be the answer! Talk to us about your options.
Why choose Accredited?
As a family owned and operated business, Accredited Roofing & Coatings is a trusted name among our customers.
A prompt and professional job
Top quality NZ made coatings
Roofing callouts Auckland wide
Comprehensive Roof Inspections
What our customers say about us!

Accredited Roofing & Coatings have just finished repairing and painting my roof. I had my roof coated by another company a year ago and it already had faded and the chip started peeling off. …Accredited Roofing & Coatings specialist came out and had a look at the roof. They removed all the existing paint and then re applied the new chip coating and gave me a warranty for their workmanship. The roof looks really great now and I know it's going to last this time.
Vanessa was wonderful, very helpful and knowledgeable. The work was carried out quickly and I was sent text messages at each step
Steve and his staff did a great job prepping and painting our concrete tiles. They removed all the flaky paint and recoated them back to new. We would recommend Accredited Painters to anyone who wants a neat and tidy job.
Called Accredited Roofing & Coatings as water was pouring in thru the roof of our business due to some old attachments on the roof. Steve came out, inspected, and returned 1 hour later with all the parts to fix the problem. We haven't had any issues since – Great quick service and a reasonable rate. Thanks very much.
Vanessa and Steve and their team did an excellent job on restoring my roof. It was done on time and they were great to work with. After water blasting they left the house and gardens cleaned up. Good advice on the color for the roof. All in all good communication and value for price.
I thoroughly recommend Steve Huntingford of Accredited Roofing & Coatings to anyone need roof repairs or recoating or repainting. Steve rescued us, and skilfully carried out roof repairs, relieving our stress caused by other incompetent workmen during Insurance remedy work. We subsequently employed Steve to recoat the entire roof which was completed on time to a very high standard. His skill and professional attitude we found to outstanding, and would not hesitate to use him again. Thanks Steve.
Please feel free to contact me for further information.
Mike, Browns Bay.
Steve and his staff did a great job prepping and painting our concrete tiles. They removed all the flaky paint and recoated them back to new. We would recommend Accredited Painters to anyone who wants a neat and tidy job.
Thanks for doing such a professional  job . Your staff were great , very polite , happy to explain the process  and  easy to have around your home.
Just on Christmas 2021, our 1915 villa was transformed by the Accredited Roofing team replacing the roof.
The team was great to have on site – always courteous and always happy to answer our questions about the process they were using. They tidied up every day too.
Making the decision to re-roof was a big financial decision. The team at Accredited Roofing were patient in answering all our many questions about their costings, processes, timing and guarantees/warrantees on product and workmanship.
The project was completed in time and within quote. We rated the process excellent end-to-end.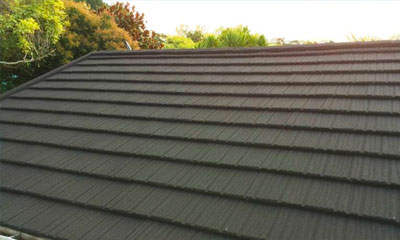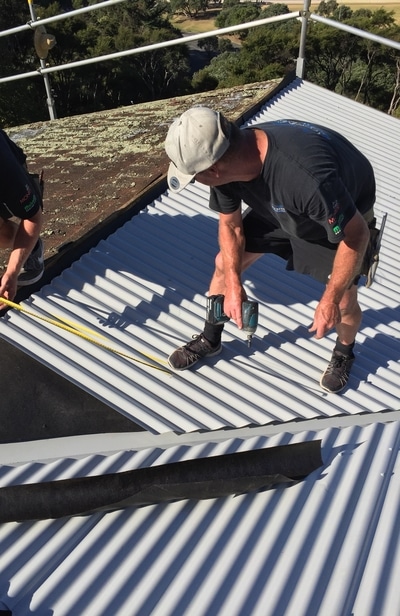 REQUEST A FREE QUOTE TODAY
Trusted to Deliver Quality Workmanship
We recognise the importance of honest and professional customer service. We're committed to delivering on our promise of high-quality reliable workmanship completed to the highest industry standards. Simply click the No Cowboys badge to read independent reviews that users have published about our business.
Need Auckland & North Shore roofing services?
Free Quote Number
0800 309 010