Our roofing specialists can assess your roof's condition and provide you with roof replacement options.
Investing in a new roof for your home will provide you and your family with a dry, warm healthy environment as well as peace of mind that you have chosen a leading-edge product, well known for its strength and durability.
Once you have chosen your preferred profile and colour, our qualified roofing technicians will ensure your roof replacement is a stress-free experience.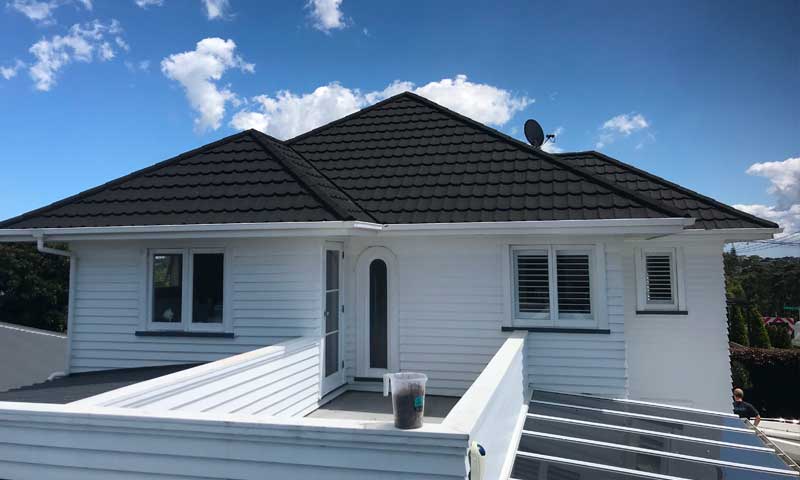 Metal Tile Roofing
Our stone-coated and satin-finish roof tile systems incorporate cutting-edge Zincalume protective steel, which gives our tiles a significantly longer service life than typical galvanised tiles.
REQUEST A FREE QUOTE TODAY
Need Auckland & North Shore roofing services?
Free Quote Number
0800 309 010